Your Position: Home > Contact us
Contact Us
Perchè viaggiare in Cina con China Pleasure Tour? 
We have over 10 years of experience as a tour operator in China, our main office is in Beijing, we have obtained the license of the Chinese government (No. L-BJ00619). The experts of our travel agencies are able to make your travel and tour in China a memorable experience!
"Alone or in a group, everyone in China!"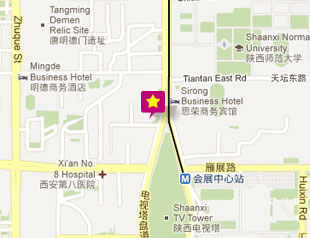 China Pleasure Tour Xi'an Branch
Contact Person:Cherry
For Any Emergency Please Contact: +86 18992820979
Email: chinapleasuretour@gmail.com
Address:
Room 12608, Lanshan Building, Nonglin xiang, No.3 Chang'an
Nanlu, Xi'an, Cina P.R.C.